INSIDE THE VENETIAN
As soon as you enter the building you see beautiful works of art. From here you can either go to the casino (first floor) or to the Grand Canal Shoppes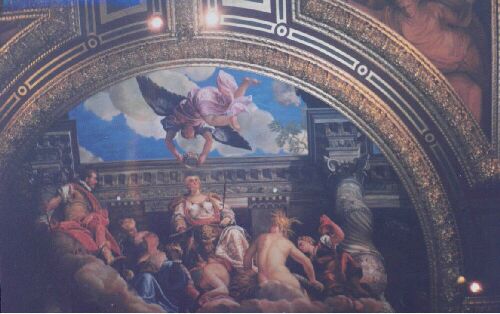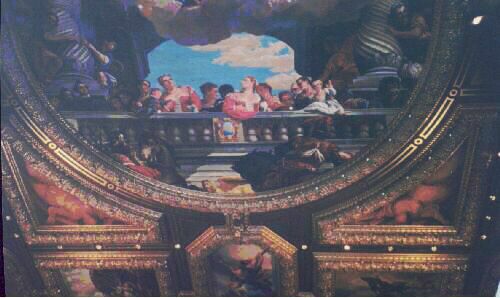 Just like the real Venice, you can see canals, gondolas, narrow cobblestoned streets, sidewalk cafes, and specialty shops.
Here comes a gondola
You can take a ride on a gondola or just watch and listen as the gondoliers weave their wave through the canals and under the bridges. Or walk along the streets which are filled with all kinds of specialty shops. Watch the sky change color from daylight to sunset. When you reach St. Mark's Square there are sidewalk cafes and entertainment. This is where you can catch a ride on a gondola.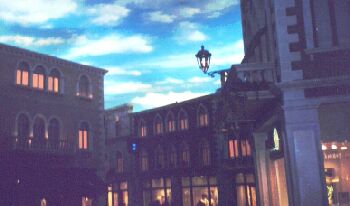 Photo: evening stroll along the canal and shops